Driving Monitor has removed the need to rely on paper-based methods for acquiring driver eConsent on driving licence checks. With our eConsent process we have developed an online consent system designed to allow drivers to consent to their licence being checked via an online consent process - rather than the old paper D796 mandate.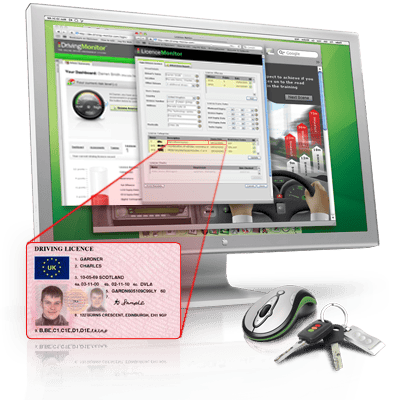 Traditionally and employer would need a signed paper mandate (known as a D796 form) which needs the drivers signature along with address and driving licence number. This form would then need to be presented back to a licence checking provider such as Driving Monitor, and only then can the licence check take place. This long-winded process has been in place for many years until now. Driving Monitor have been working hard on a solution which has been approved by the DVLA to allow this process to happen online.
This brings many advantages to any organisations with more than a handful of employees who would drive on company business:
No need to get to a printer to print & sign a paper mandate
No need to then have to return this mandate via post, fax or email
No need for the signature on the mandate to be matching a DVLA licence version
No need for a human to manually check the mandate for errors and then process this
No need to chase drivers where errors have occurred, or handwriting is illegible or a mandate has not been dated
No need to wait for Royal Mail to deliver a mandate which can take days
New wave of change at the DVLA
The DVLA have been hard at work developing new digital platforms over the past few years following their new digital transformations regime which has been laid down by central government. This means a new wave of technical development and Driving Monitor have been working with the DVLA to build on this new platform of change.
eConsent works with Driving Monitor's ePass system
The eConsent process for signing online to approve a licence check also works hand in hand with Driving Monitor's ePass system for driver safety. This means that when a driver consents to have their licence checked they are entered into the ePass process for checking their validity to drive on company business.
ePass checks a drivers validity to drive using:
A driving licence check with automated re-checks
A tax, Insurance and MOT check
A driver risk assessment
A vehicle check
Accidents analysed
Telematics data scored for safety
Driver Policy documents signed online
eLearning deployed and up-to-date
This gives company managers a powerful system to pull all these processes together under one roof and have a live up-to-the-minute ePass system in place to check driver's validity to drive on company business.
Live eConsent demo's happening around the UK
Driving Monitor have announced a series of live demonstrations across the UK to showcase the new eConsent paperless driving licence checking service. The live sessions will demonstrate how a fleet manager can now perform instant realtime checks on his fleet as soon as a driver enters their licence details. The new service is part of a series of first-to-market set of tools Driving Monitor have developed over the past few months.
Tuesday 24th March 2015
NEC Birmingham Health & Safety Event – Stand D22
11:00am – eConsent live demo
2:00pm – eConsent live demo
Wednesday 25th March 2015
NEC Birmingham Health & Safety Event – Stand D22
11:00am – eConsent live demo
2:00pm – eConsent live demo
Thursday 26th March 2015
NEC Birmingham Health & Safety Event – Stand D22
11:00am – eConsent live demo
Tuesday 16th June 2015
ExCel London Safety & Health Expo – Driver Safety Zone
10:30am – eConsent live demo
1:30pm – eConsent live demo
Wednesday 17th June 2015
ExCel London Safety & Health Expo – Driver Safety Zone
10:30am – eConsent live demo
1:30pm – eConsent live demo
Thursday 18th June 2015
ExCel London Safety & Health Expo – Driver Safety Zone
11:00am – eConsent live demo