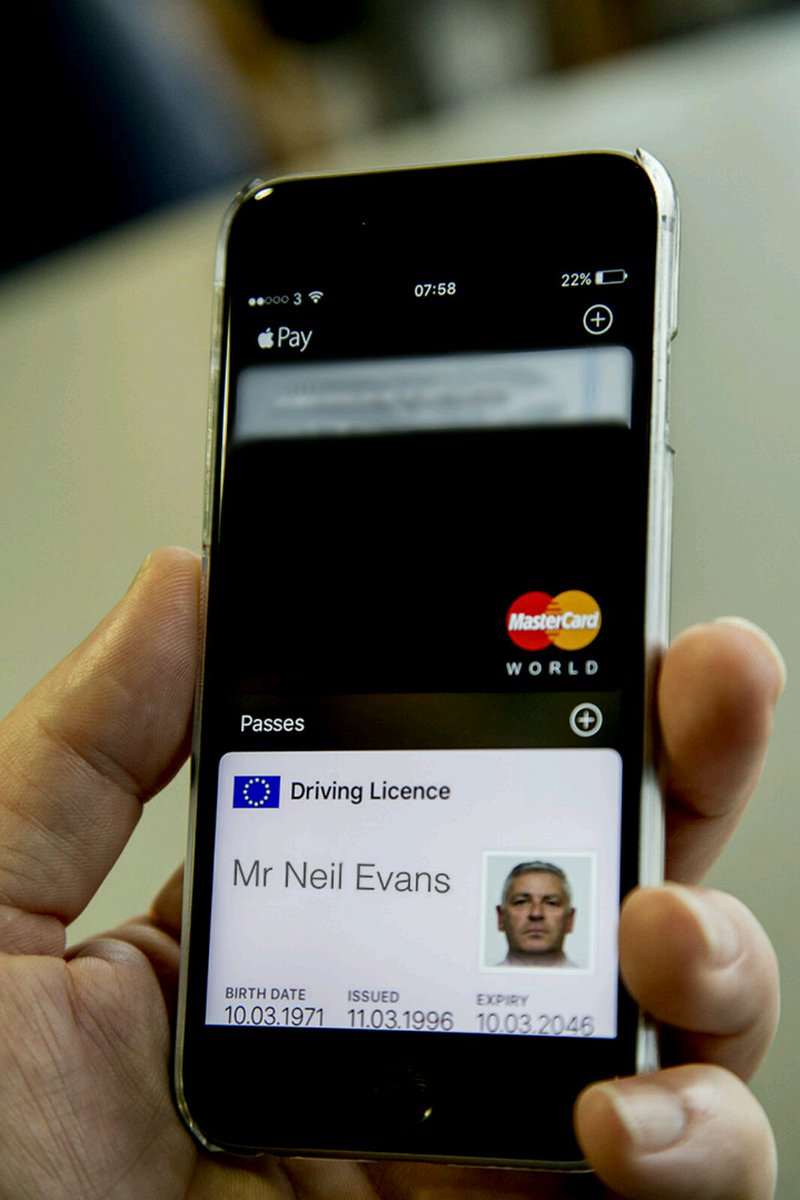 DVLA licence checks on the iPhone
Digital trends highlights how the DVLA driving licence checks service may roll out to the iPhone in an Apple Pay style system.
The Wallet app on your iPhone may soon hold more than tickets, your Apple Pay cards, and boarding passes. The Driver and Vehicle Licensing Agency (DVLA) in the U.K. is apparently working on adding your driving license to the list, and has tweeted a photo of the prototype in action.
Oliver Morley, the DVLA's CEO, sent out the message with the words, "So here's a little prototype of something we're working on," along with the hashtag #drivinglicence. The image shows the Wallet app open with blurred out Apple Pay credentials, and a digital representation of a U.K. driver's license below. The card has an issue and expiry date, plus the owner's date of birth visible.
In a subsequent tweet, Morley adds that what we're seeing is strictly a prototype, and there's no release date for it at all. It'll also act as an add-on to the current photo card diving license that was introduced in the U.K. back in 1998, and not replace it. Morley states that security is the DVLA's top priority. Apple's Wallet app, which was known as Passbook until last year and the introduction of iOS 9, is capable of storing your credit and debit cards used for Apple Pay, plus loyalty and reward cards, where privacy is paramount.
The project has started to gather speed due to a change of licensing rules in the U.K., where the paper counterpart section that accompanies the photo card was abolished in mid-2015, with records being moved online. The ubiquity of smartphones will also help drive forward (sorry) the introduction of photo IDs inside W
allet and other mobile wallet apps.
While the DVLA isn't giving out any details on when the driving license may come to Apple's Wallet, the BBC reports the intention is to have some kind of digital license (not necessarily on the iPhone) in place by 2018.
Read more: http://www.digitaltrends.com/mobile/dvla-driving-license-uk-apple-wallet-news/#ixzz499GcPags